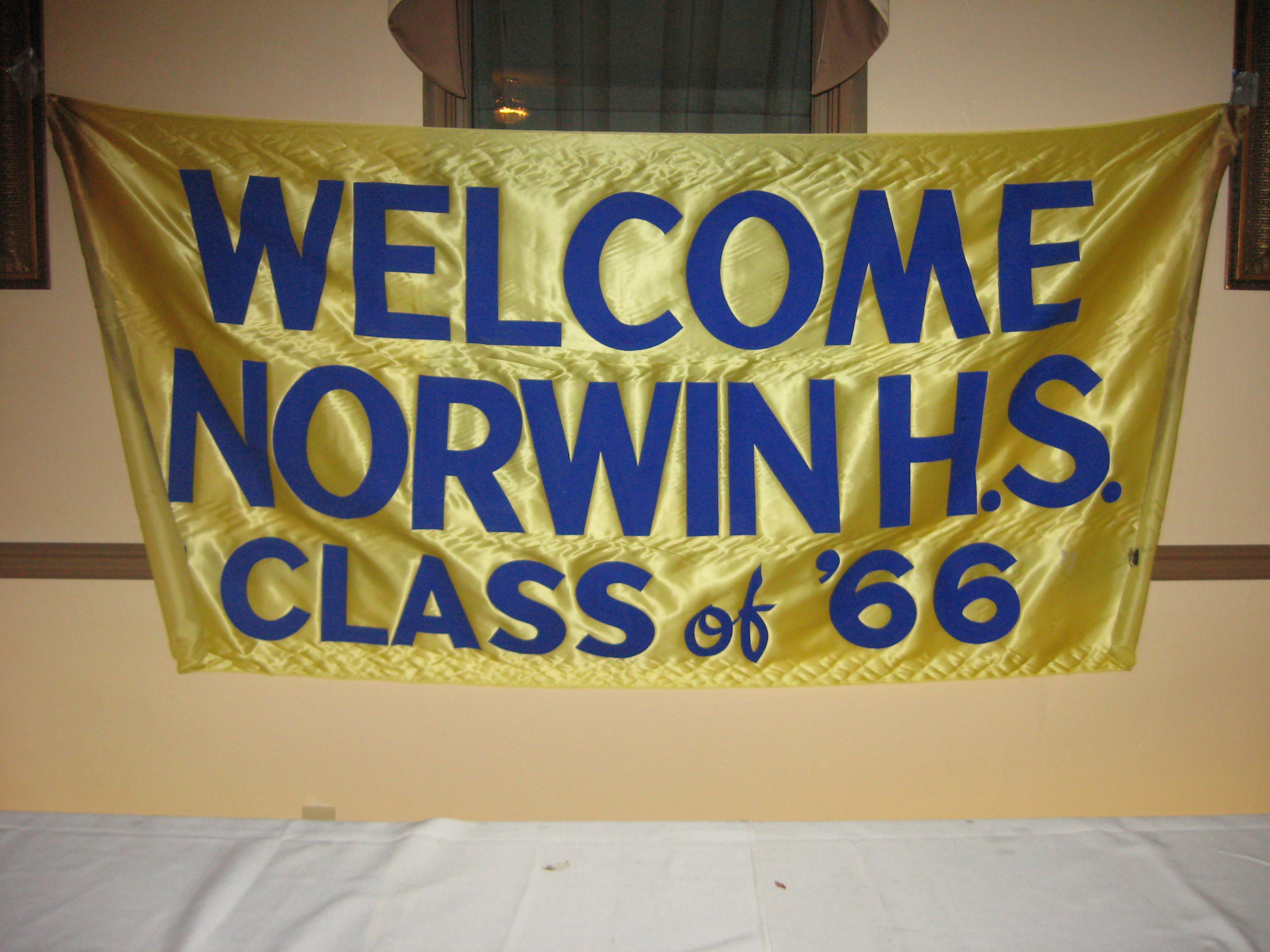 The 50th reunion is scheduled for JUNE 17 and 18, 2016. Details will be posted later in June 2015. Please think about a separate activity for those who might want to come together for a more extended gathering (such as a cruise or any other proposed activity). You can place ideas or thoughts in the Guestbook or post to Facebook at "Norwin Class of 1966." The Facebook page is active but is just being populated.
Dan posted photos from the 45th reunion at:
CALL TO ACTION !!!
CONTACT YOUR CLASSMATES. CALL THEM, EMAIL THEM, POST OUR WEBSITE ON YOUR FACEBOOK PAGE.
WWW.NORWIN.ORG
HELP GET THE WORD OUT !!!
"LIKE" AT FACEBOOK PAGE "NORWIN CLASS OF 1966"
MAKE YOUR PLANS TO ATTEND TODAY !
The Norwin High School Class of 1966 cordially invites you to celebrate our 50th Year Reunion. This is our 10th reunion !!! If you attended in the past, it was great to see you, if you haven't been, then it's time to make it.